The Del Ray Business Association presents the Wellness District blog, a collaborative effort by wellness experts to bring together the wellness community in Del Ray and educate the surrounding community about life-enhancing health and wellness services. Here you'll get to know wellness experts through their weekly blog posts. These experts are dedicated to keeping our community updated and knowledgable about the array of opportunities available for optimal wellbeing that are right at your finger tips. Keep reading to get to know the experts that are right next door to you — and click here to subscribe for future updates!
Lisa Borg Anderson, Acupuncture in Del Ray
acupunctureindelray.com
Acupuncture in Del Ray provides holistic care for the whole family. They offer acupuncture & traditional Chinese medicine to people of all ages, customizing treatments to address not only symptoms that are occurring but true root of the problem.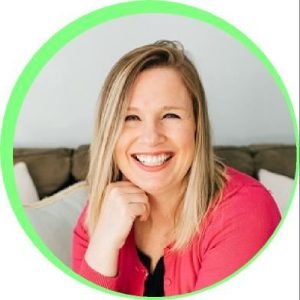 Alycia Burant, Healthy Minds Therapy
healthyminds-therapy.com
Healthy Minds Therapy thrives on evidence-based psychotherapy interventions to promote the success of clients. We specialize in psychotherapy with individuals (children, adolescents, adults) and couples with presenting issues – including those with depression, anxiety, behavioral concerns and/or difficulties relating to challenging life events.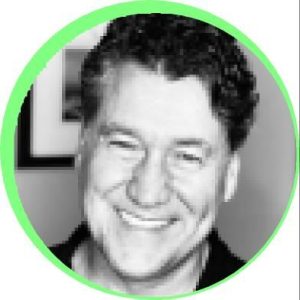 Dr. Paul Caffrey, Del Ray Chiropractic & Massage
delraychiropractic.com
Dr. Paul Caffrey's method focuses on a whole body chiropractic approach, utilizing advanced chiropractic techniques and massage.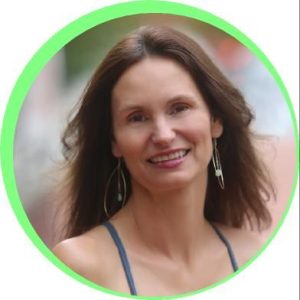 Tara Casagrande, Tara Casagrande Yoga & Mindfulness
easeyogacafe.com
Tara Casagrande yoga & mindfulness provides yoga, mindfulness and meditation classes as well as a Women's Wisdom Circle and Embracing UnEase, racial discussions through the lens of yoga.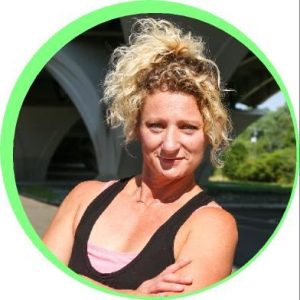 Dr. Lola Capps, Chrysalis Chiropractic
chrysalischiropractic.com
At Chrysalis Chiropractic, patients have the opportunity to choose chiropractic or nutrition (or both!) to help restore and maintain health using natural solutions.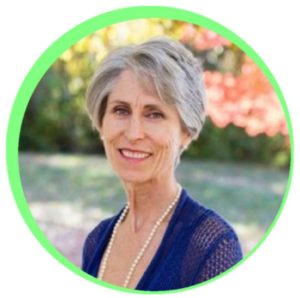 Dr. Patricia Diefenbach, Natural Integrative Healthcare
naturalintegrativehealthcare.com
Health, nutrition and physical fitness are Dr. Diefenbach's lifelong passions. She believes that every person's physiology and biochemistry is unique and that one size does not fit all and that taking an individual's entire and unique biochemistry into consideration is the foundation to all healing. She enjoys motivating others to incorporate natural healthcare choices into their lifestyles in order to prevent disease, and promote healing and wellness.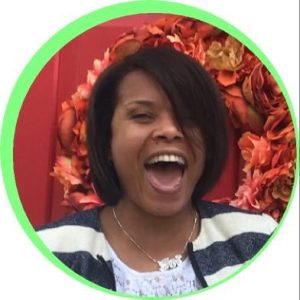 Joi Dreams, Joi Dreams Salon
joidreams.com
Joi Dreams Salon is a wonderful full service salon in the heart of Alexandria, Virginia. We offer our expertise with personal touch. Joi Dreams Salon is a place where no one is a stranger.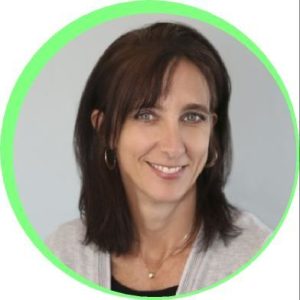 Dr. Cynthia Durakis, The Healing Tree
www.healingtr.com
The Healing Tree is dedicated to providing the best in chiropractic care, therapeutic massage, and acupuncture in a professional healing environment. They approach every client/patient with respect, compassion and integrity and make every effort to listen to, and treat the person and not simply the condition, ache or pain.
Lauren Engler, Via Graces
viagraces.com
Lauren is a certified pediatric sleep consultant who works one-on-one with families to help them teach their little ones independent sleep skills. Whether babies, toddlers, or school-aged kids, it is absolutely possible to teach your child to fall asleep with confidence and for the whole family to rest well.
Dr. Lauren Fisher, Del Ray Psych & Wellness
delraypsych.com
Del Ray Psych & Wellness is comprised of a vibrant and energetic group of clinical psychologists, therapists, and wellness professionals that are passionate about guiding adults on their personal journeys of growth and transformation. They believe that each individual has the capacity to reach personal fulfillment, authenticity, and optimal well-being, and that a holistic approach of addressing the mind, body, and spirit is essential for growth, healing, and transformation.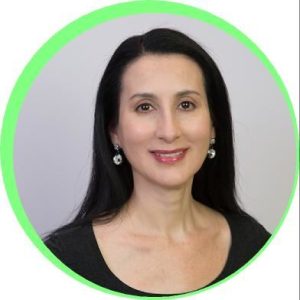 Karen Garcia, Studio Body Logic
studiobodylogic.com
Studio Body Logic is Northern Virginia's first Authentic Pilates studio, with locations in Alexandria and Arlington. SBL offers Pilates mat and apparatus, Barre Body℠, and stretch classes.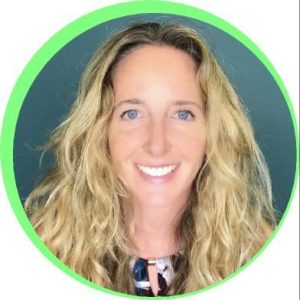 Sarah Hung, Acupuncture Alexandria
acupuncturealexandria.com
Acupuncture Alexandria offers acupuncture and herbal medicine, specializing in women's health, pain management, emotional health, and preventative medicine.
Melissa McGlone, VITAL Body & Mind
vitalbodymind.com
VITAL Body & Mind offers unique holistic health and wellness skills to strengthen, heal, and transform. VITAL's highly skilled Colon Hydrotherapist, Melissa McGlone, specializes in Colon Hydrotherapy, Oxygen Sauna, Nutritional Counseling, and Raw/Living Foods Nutritional Cleansing/Consulting.
Sonia Palmieri, Tranquil Healthcare
tranquilhealthcare.com
Tranquil Healthcare: an Integrative Mental Health & Wellness practice focusing on anxiety and depression disorders as well as improving over all health and wellness. Tranquil Healthcare is the only board certified female run solo Nurse Practitioner practice in the heart of DC focusing on mental health and wellness.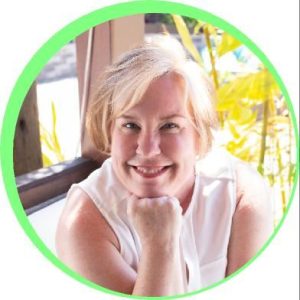 Dr. Amy F. Parks, The Wise Family thewisefamily.com
The Wise Family is a Northern Virginia-based counseling and assessment practice with over 30 years of training and experience in the field of child and adolescent development. Through individual and group counseling, strategic psychoeducation with families, and educational assessment, The Wise Family works to encourage the growth of emotional intelligence, flexibility, resilience and family connection in order to ensure success both at home and in life.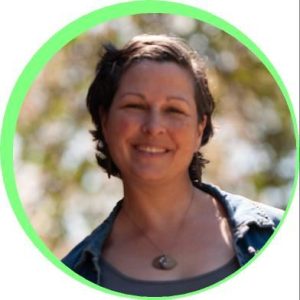 Karin Purugganan, wonderologie
www.wonderologie.com
wonderologie offers child and family counseling services in Del Ray and virtually. Their mission is to serve children of all ages who struggle with emotional regulation, anger, anxiety, depression, chronic health challenges and/or extended hospitalizations. They also offer robust group therapy programs for children and adults.
Mellenie Runion, Truly-Life
truly-life.com
Truly-Life is the ultimate urban garden with loofahs, herbs, and flowers grown in Del Ray and used in eco-friendly skin care products.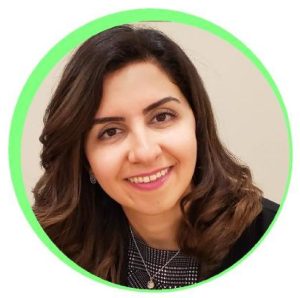 Dr. Sheri Salartash, Dental Excellence
dentalexcellenceva.com
Dental Excellence is proud to offer advanced, custom smile design techniques, expert and caring advice, and preventive care plans with a whole health and naturalistic approach. Dental Excellence utilizes state-of-the-art equipment, provides the latest in dental procedures and upholds the strictest sterilization techniques. Their mission is to educate patients about all possible oral healthcare options and to help patients choose a treatment plan most suitable for them.
Jennifer Schwartz, Impact Your Fitness
impactyourfitness.net
Impact Sport Science Group provides strategic consultation services to individuals recovering from chronic injuries, sports injury prevention, and programming for specific athletic/life events. Schwartz is the only Master level Muscle Activation Technique specialist in Alexandria.
Cassie Stover, Potomac Kempo
potomackempo.com
Kempo is a well-rounded Martial Art that trains both the body and the mind to improve the quality of life. Potomac Kempo teaches self defense while improving physical condition, relieving stress, and increasing self-discipline.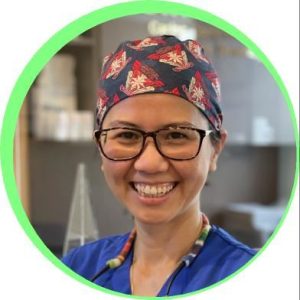 Julie Tran, Del Ray Smiles
4delraysmiles.com
At Del Ray Smiles, your smile is our top priority. The entire team is dedicated to providing you with the personalized, gentle care that you deserve to restore and enhance the natural beauty of your smile using conservative, state-of-the-art procedures that result in beautiful, long-lasting smiles.
Sara Vandergoot, Mind the Mat Pilates & Yoga
mindthemat.com
Mind the Mat Pilates & Yoga offers a wide range of classes and workshops — including Hot Yoga, Gentle Yoga, Therapeutic Pilates & Yoga, Mommy & Me, Pilates Boot Camp, Pilates Barre, and more — by highly trained and diverse instructors.
Join to receive informative and inspirational blog posts from wellness experts who are members of the Del Ray Business Association. These experts offer knowledge and services to enhance your health and wellbeing through a variety of modalities. Click here to sign up, and let their care and offerings support your wholistic health journey!