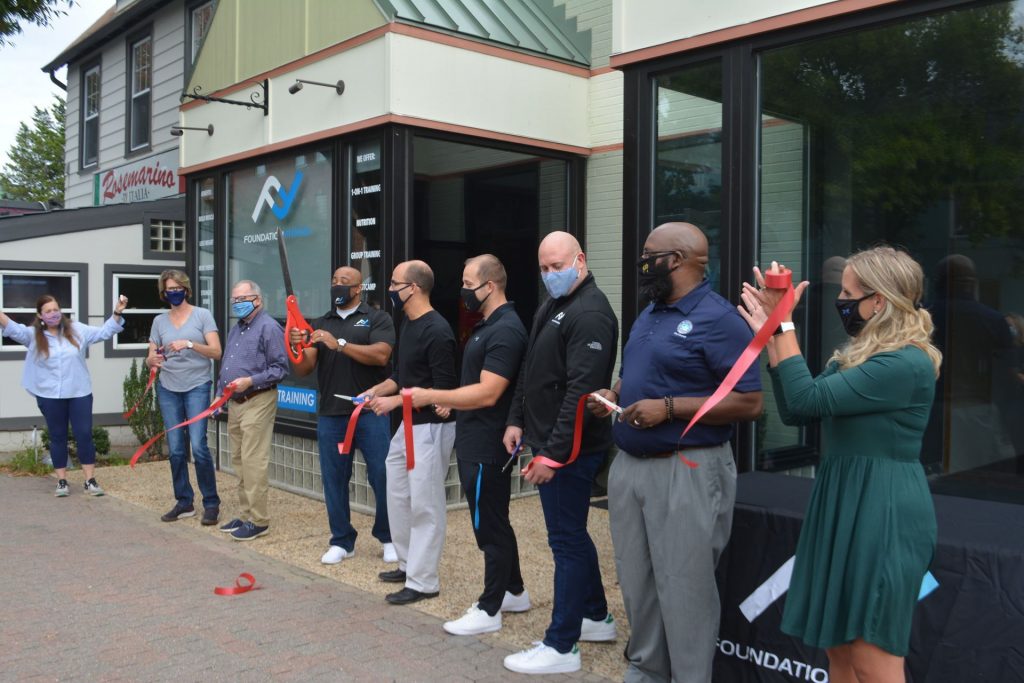 At a time when businesses face the threat of closing, Foundation Fitness has expanded to a new, larger studio on Mount Vernon Avenue in Del Ray.
"The Avenue has become the place for fitness and wellness and we're happy to have you expanding," said Alexandria Mayor Justin Wilson. "Having businesses here on the Avenue that are surviving — and not only surviving, but thriving! — in the pandemic — is something we need to support as a City," added Councilman John Chapman.
Foundation Fitness owner C.J. Westby said the support of the clients made the move possible in a challenging business climate. "What we have tried to create here is not just a good training environment, but a good experience for our clients," said Westby. "Our clients are literally the reason why we are able to be here — to go through this expansion — because they stuck with us through some really tough times, when we had to shut down. They are the reason we are here."
Foundation Fitness is located at 1901 Mount Vernon Avenue, and offers personal training, group training, boot camp classes, fitness consultations, and more. For more information, visit foundfitpt.com/del-ray-va.