Housemates Art Exhibit
November 3–26, 2023
Opening Reception: Friday, November 3 from 7–9pm
Have you ever had a housemate who made you laugh, drove you crazy, made you shake your head in wonder or filled your heart with love? Do your housemates have fur, feathers, scales, fins or are they actually people? In the Housemates art exhibit, the members of Del Ray Artisans share their housemates through many creative forms: painting, photography, digital art, sculpture, ceramics, or whatever medium brings to life their pets or human housemates. Lucky us, we get to share and enjoy them.
Join us for the opening reception on Friday, November 3, 7-9pm to meet curator Robyn Seaton McGarry and the artists. Mark your calendar now or set a reminder through Eventbrite.
Del Ray Artisans is also hosting Meet and Greet events with two volunteer rescue groups in November:
Both organizations will provide information about their purpose, rescue parameters and adoption process. Who knows? You may even have the opportunity to meet your future housemate.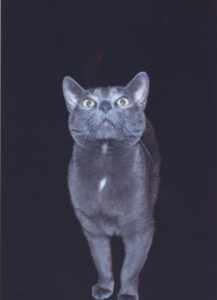 The Housemates exhibit runs November 3–26, 2023 at Del Ray Artisans gallery in the Colasanto Center, 2704 Mount Vernon Avenue, Alexandria, Virginia 22301. Gallery hours are Thursday 12-6pm, Friday 12-9pm, Saturday 12-6pm, and Sunday 12-6pm. The gallery is closed on Thanksgiving Day (November 23, 2023).
Face masks are recommended inside the gallery. The gallery is free, open to the public, and accessible. Del Ray Artisans, a 501(3)(c) nonprofit organization whose mission is to promote art for the benefit of artists and the community.
For more information, contact the curator Robyn Seaton McGarry at robynmcgarry15@gmail.com.
---