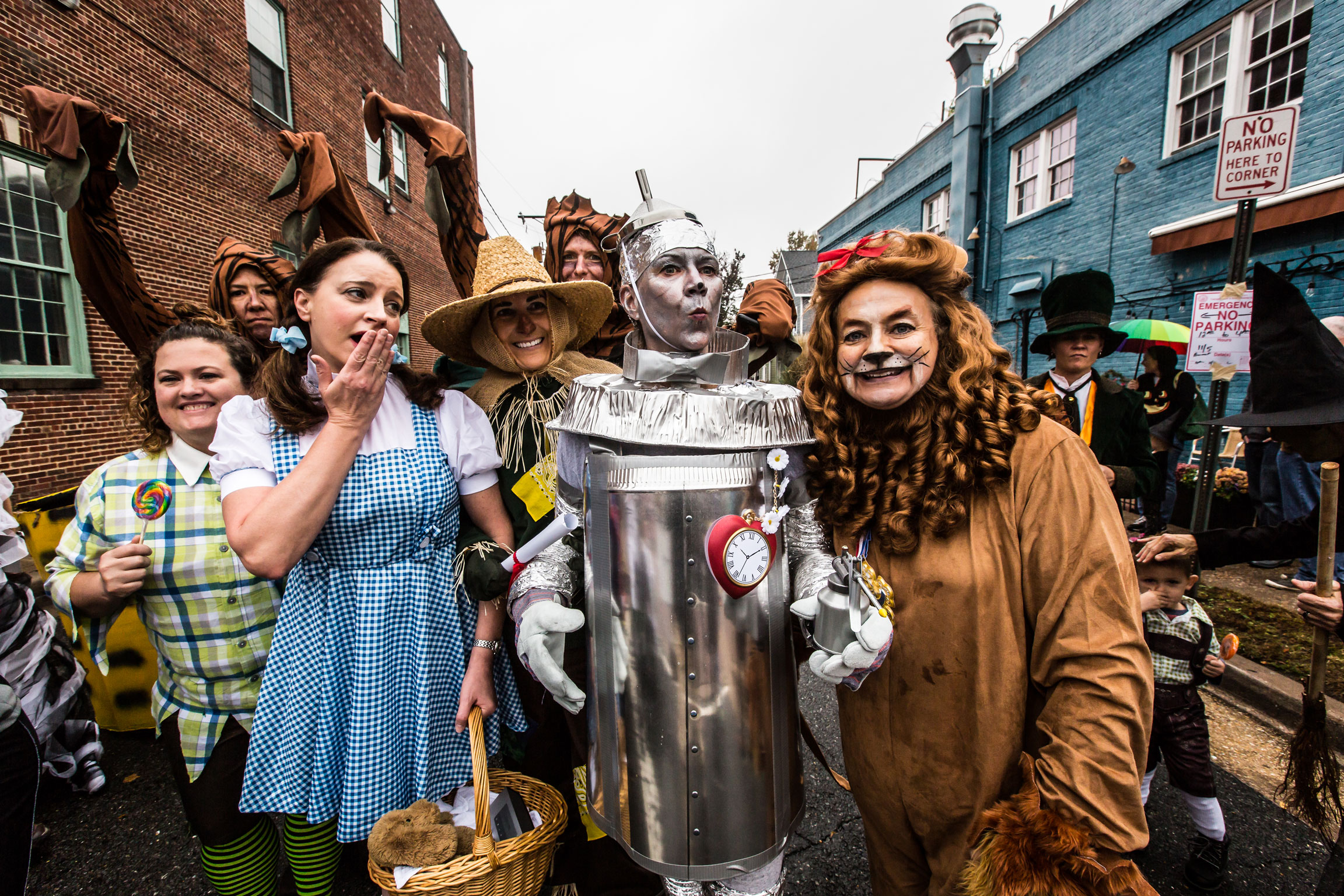 One of Del Ray's favorite traditions, the 27th Annual Del Ray Halloween Parade, will take place Sunday, Oct. 29 at 2pm.  The parade begins at Mt. Vernon Avenue south of E. Bellefonte, and continues down to the Mt. Vernon Recreation Center fields at Mt. Vernon and Commonwealth Avenues for live music and an awards presentation for the pet & stroller contests, plus best decorated house and business.  All are invited to march and show off their finest Halloween garb!
BEST DECORATED HOUSE & BUSINESS CONTESTS
For over 30 years, local residents and businesses have gone all out decorating for Halloween, competing for bragging rights for best decorated house and business; details on nominating houses to come. Thank you to The Jen Walker Team for sponsoring this favorite tradition!
PET COSTUME & STROLLER CONTESTS
Registration for the Pet Costume Contest and Stroller Competition will be done prior to the parade start. Stroller and pet entries must register by 1:30 p.m. at the corner of Mt. Vernon and E. Howell Avenues; look for signage. Once registered, strollers will line up on Howell to be judged prior to the parade. Pets will be judged immediately at the end of the parade route. There is no fee to register.  Special thanks to the Homes of Alexandria Team of Compass and Your Dog's Best Friends/The Dog Store for sponsoring this fun event!
Pet Costume Categories: Creative, Team, How Could You Do This To Me?, and Vola Lawson Best of Show
Stroller Competition Categories: Creative, Humorous, Best Group or Family, Less is More, and Overall
Stay tuned for more parade details!